VIA® VISIBILITY – REAL-TIME VISIBILITY FOR FREIGHT INDUSTRY
Shippers are demanding carriers and brokers provide real-time visibility to orders and shipments in the freight industry. VIA® Visibility cloud platform easily extends a carrier's and broker's legacy TMS making critical load data accessible to customers. Integrated to many leading carrier TMS and telematics applications used by mid-size to large fleets, VIA® Visibility also provides mobile or SMS messaging data access to small carriers and owner operators. Flexibility includes both REST api and EDI support and customizable automated workflows.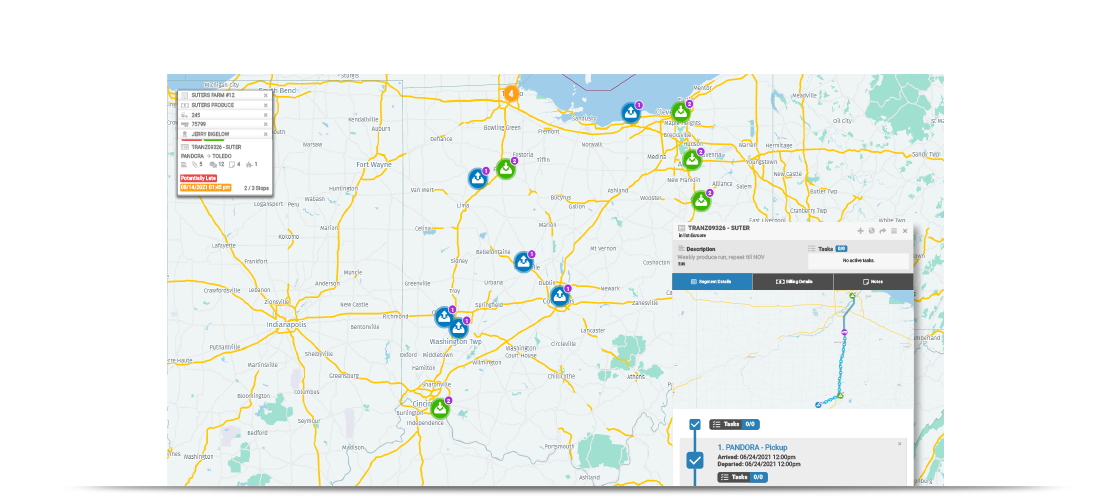 View each load in a map view with the ability to drill down into the details of an individual load including breadcrumb trails. Quickly reference what is on time and what is running behind. Share with your customers and provide 100% visibility to their freight.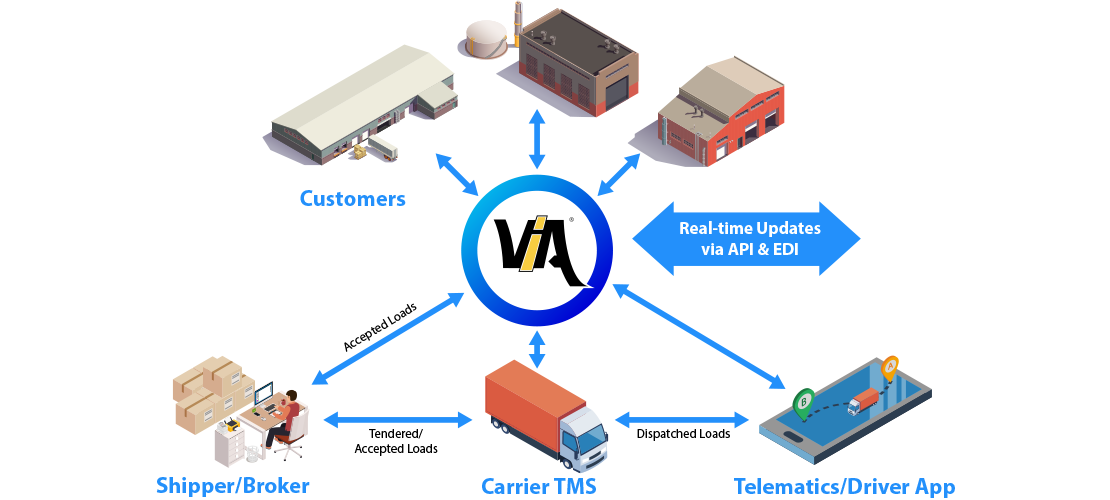 COMMUNICATE: Real-time insights
VIA® Visibility's extensive standard integrations and partnerships with both the leading carrier TMS and telematics solutions ensures the accuracy and quality of load data providing customers real time insights into the status of a shipment.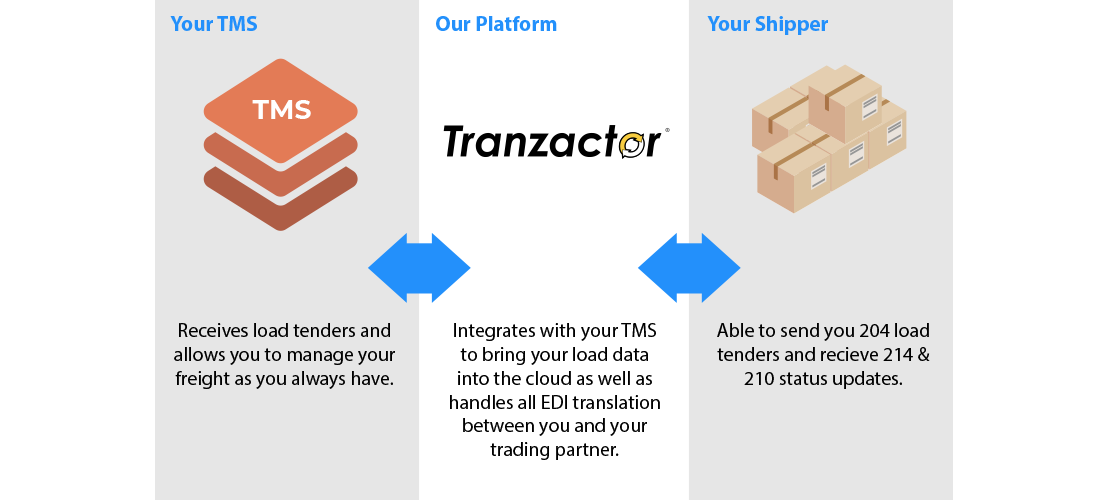 CONNECTIVITY: EDI Support
In addition to supporting modern api technology, VIA® Visibility takes the requirements of EDI and brings into the twenty-first century by providing load visibility in a cloud extension to legacy TMS applications. A library of maps ready to deploy enable faster implementations at a fraction of the traditional cost. No VAN fees and subscription pricing that scales with you.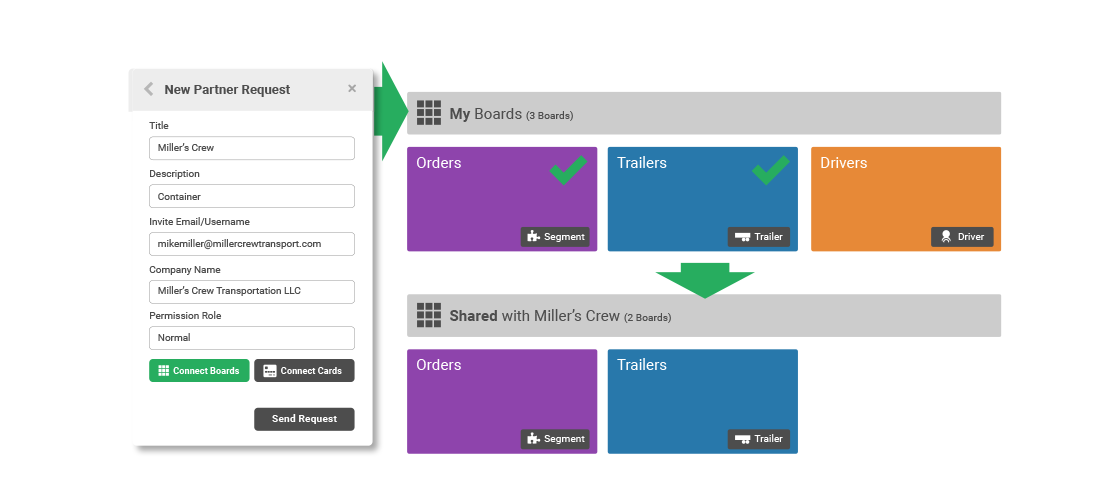 COLLABORATIVE: Partner Network
Invite customers and partners visibility access to critical load data. Add anyone to your network to instantly share load status, delivery information and other mission-critical information in real-time.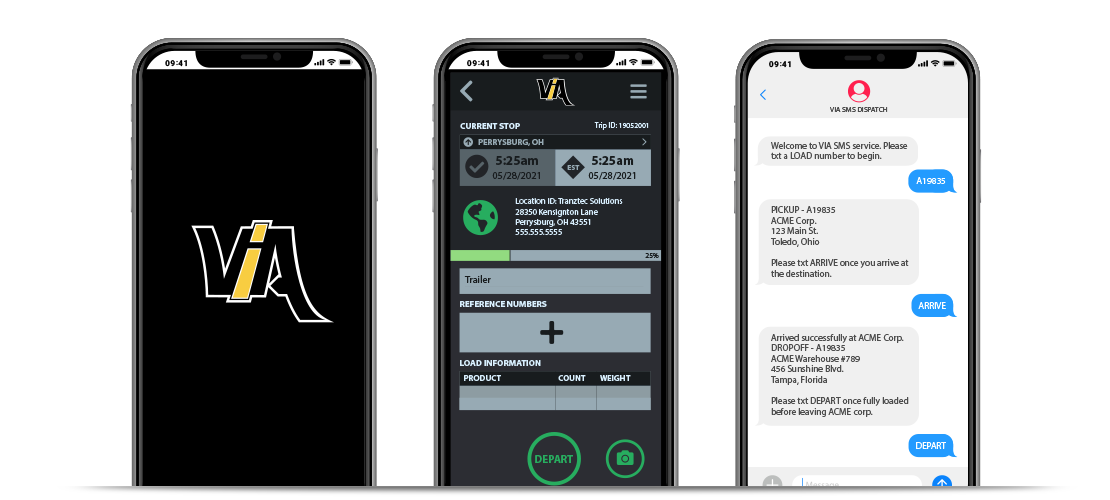 Portable: Small Carrier Support
For small carriers or owner operators, provide shipment visibility through our easily to deploy full featured driver workflow mobile application, or for those small carriers or owner operators desiring a streamlined and easy to use app-less experience, deploy SMS dispatch messaging.
VIA® Visibility
VIA®, our cloud-based over-the-road freight platform, provides connectivity and real-time visibility into shipment data across all transportation modes. VIA® easily integrates into whatever system you use and delivers enhanced visibility to your data and workflows — and a hassle-free road trip for drivers. VIA® connects everything and everyone together — providing visibility into all the important data points you need to run your business effectively. VIA® gives you the tools to communicate the information you need precisely when it's needed in the most direct and effective manner possible. This keeps you firmly planted where you need to be — in the driver's seat.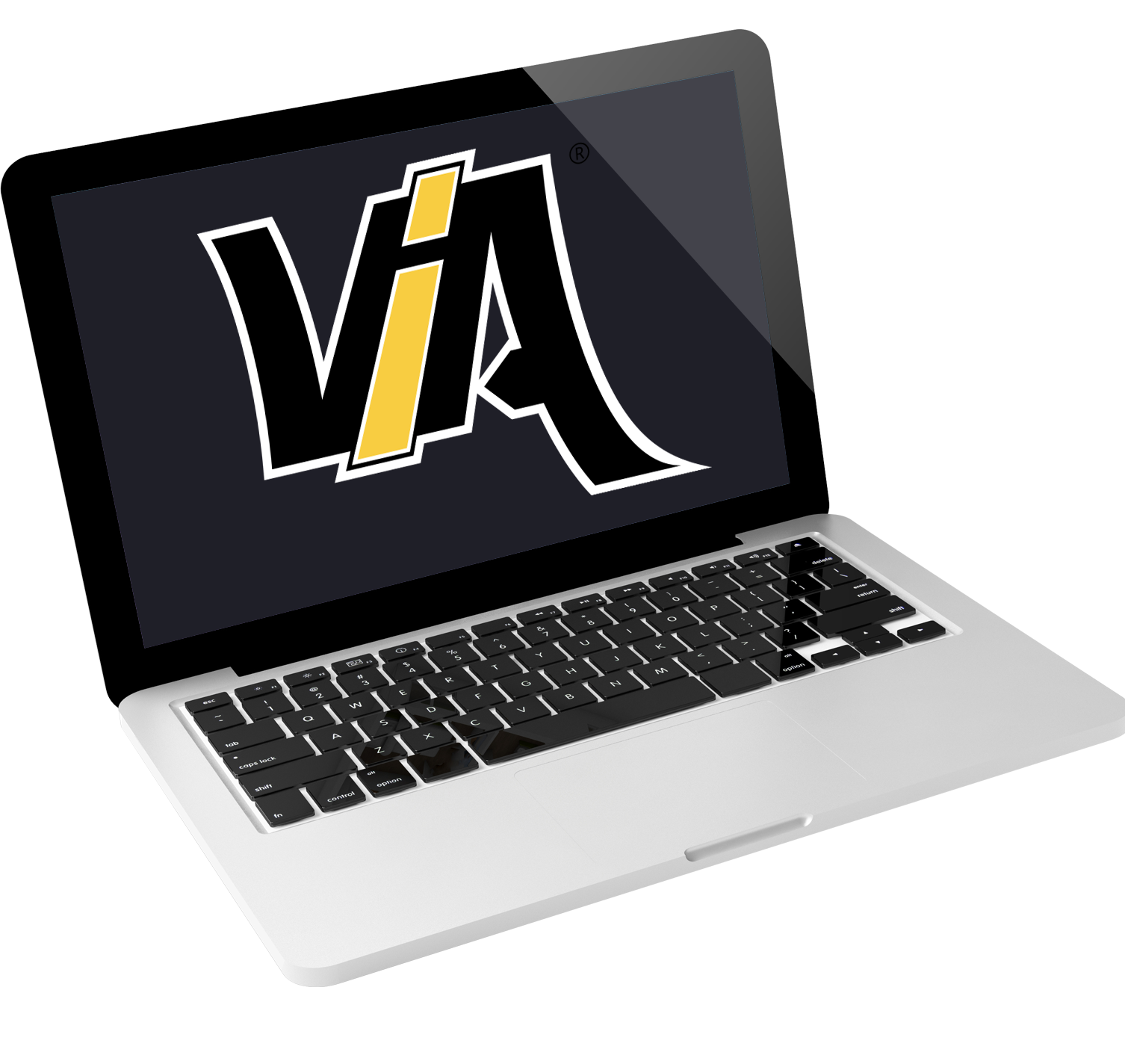 VIA is the easiest visibility platform to use. Entering data into multiple systems can lead to mistakes, and errors cost money. Give your customers peace of mind with VIA.